WHAT GREEN MEANS TO US
Green building for us refers both to the homes we produce and the processes we use in their construction. We start with a sustainable design philosophy that encourages responsible decisions at each phase of our process to reduce your home's negative impact on the environment and to increase your home's positive impact on its occupants.
Our approach positively affects all phases of your home's life cycle — design, construction, and operation.
We incorporate our approach to green building through: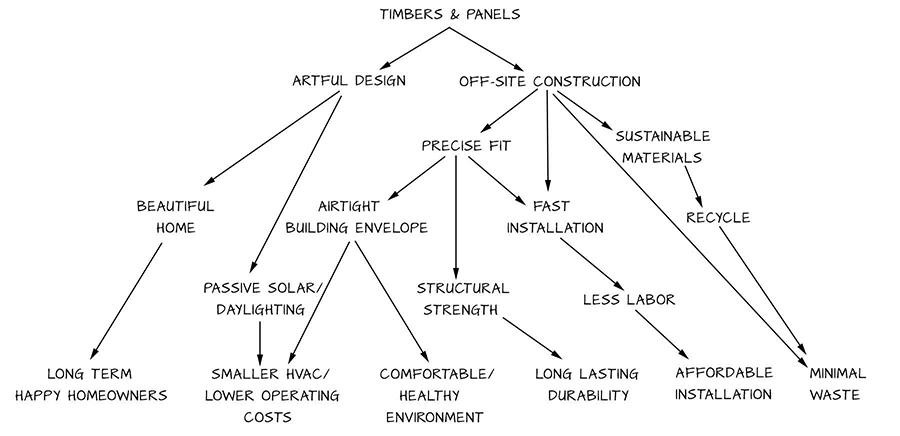 OTHER OPTIONS
For those of you who are inclined to jump deeper into green home options, we have the ability to modify any one of our homes to elevate their eco-friendly status.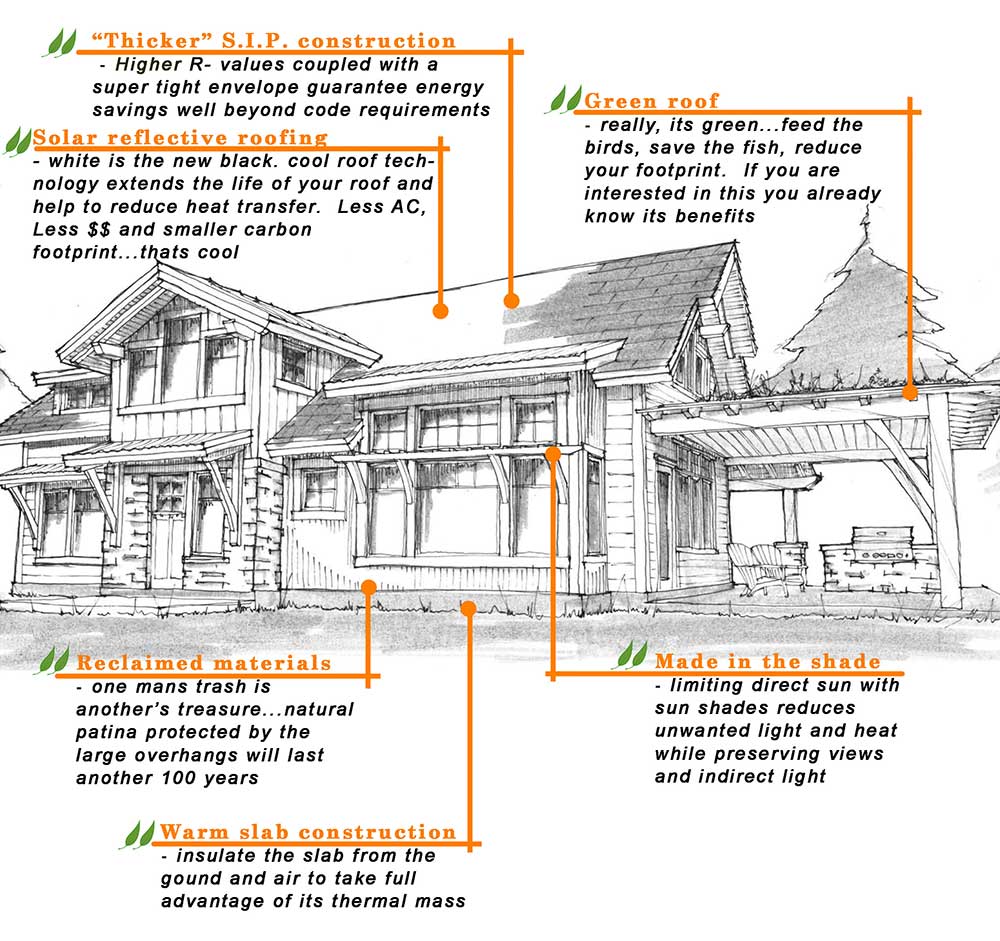 In the illustration above, we have taken our popular Cabin design and focused on some structural elements of the home that make it highly energy-efficient. But by no means do those elements have to stop with our suggestions.
There are many additional eco-friendly components that can increase savings and reduce a home's footprint. And while we may not be experts on all of them, we can help design and craft them according to any homeowner's dream.