Do It Yourself Timber Frame
From Timberbuilt's inception, the company has been guided by our founder's adventurous spirit. We welcome our clients of that same mindset to consider our DIY process.
Whether you're a contractor with an experienced work crew or a retiree with the desire to build your own home, Timberbuilt will give you the leadership and the information you need to make your do-it-yourself timber frame a reality.
DIY OPTIONS
Building your own timber frame home is a challenge regardless of your skill level or experience level so consider your options carefully.
YOU ARE THE GENERAL CONTRACTOR
If you are highly organized and driven to schedule, research, and negotiate with tradesmen and materials suppliers, Timberbuilt can position you to successfully act as your own general contractor. Although it's not for the faint of heart (and requires lots of patience), acting as your own general contractor can offer substantial savings along with the satisfaction of orchestrating your home construction from start to finish.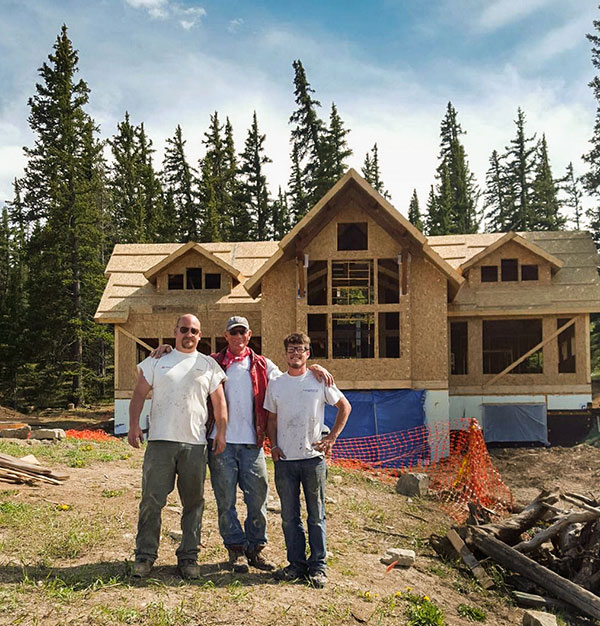 YOU ARE THE TIMBER FRAMER
Some people just have to get their hands dirty. If that's you (and you're a fan of ladders, heights, and carrying sledge hammers all day) then you and your own force of similarly aggressive workers (friends, family, anyone who owes you a favor) can, in some instances, perform your own timber and panel installation.
Installing your own timber frame and panel system can be an efficient way to lower your costs — especially considering the speed of most builds.
For you highly capable clients, we'll send our lead foreman to run the job as a consultant and operate the extendable forklift. You guys get to do all the climbing around in tool belts. If this sounds like a viable (or fun) option then convince us that you're capable. Physical strength, endurance, balance, and coordinated motor skills — with hand tools and ladders — are essential. But if you're considering this option you already know that.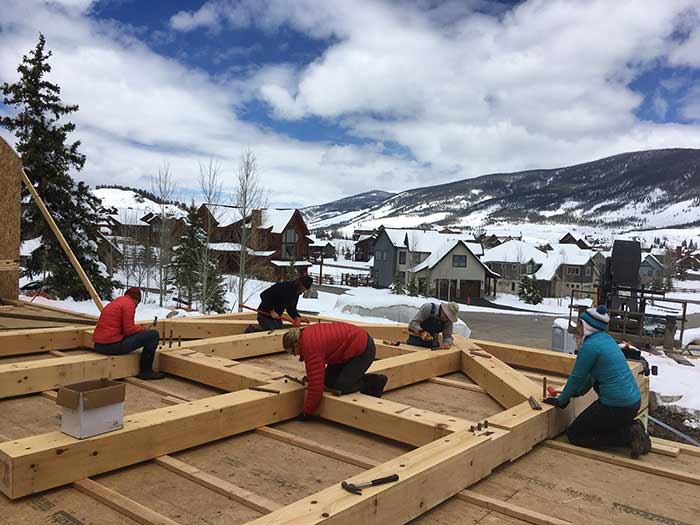 DIY'er Profiles
Homeowners: John and Kelly McDougall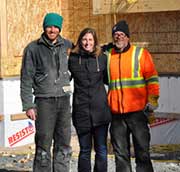 House: The Olive
DIY Role: General Contractor and Timber and Panel Installers
"We hope we've done Timberbuilt proud. Thanks again for staying in touch with us and always cheering us on. You have no idea how much we look forward to hosting any and all of you one day." Read more about this DIY timber frame…
Homeowners: Crista and Scott Bennett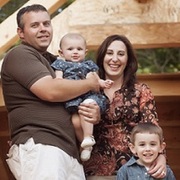 House: The Bennett Ridge
DIY Role: General Contractor
"With the other projects we would find a house, buy it, fix it up and move on." Crista said. "But this time we knew we were building our dream house and that we were going to make it perfect". To which Scott adds, "This house is the very best that we know how to do." Read more about this DIY timber frame…
Homeowners: Megan and Josh Torman

House: The Spanish Olive
DIY Role: General Contractor
"My wife and I had been checking out the Timberbuilt website for the last four years and while we would be drawn to other builders, we kept coming back to Timberbuilt and their Spanish Olive design. So we figured it must be our dream house." Read more about this DIY timber frame…